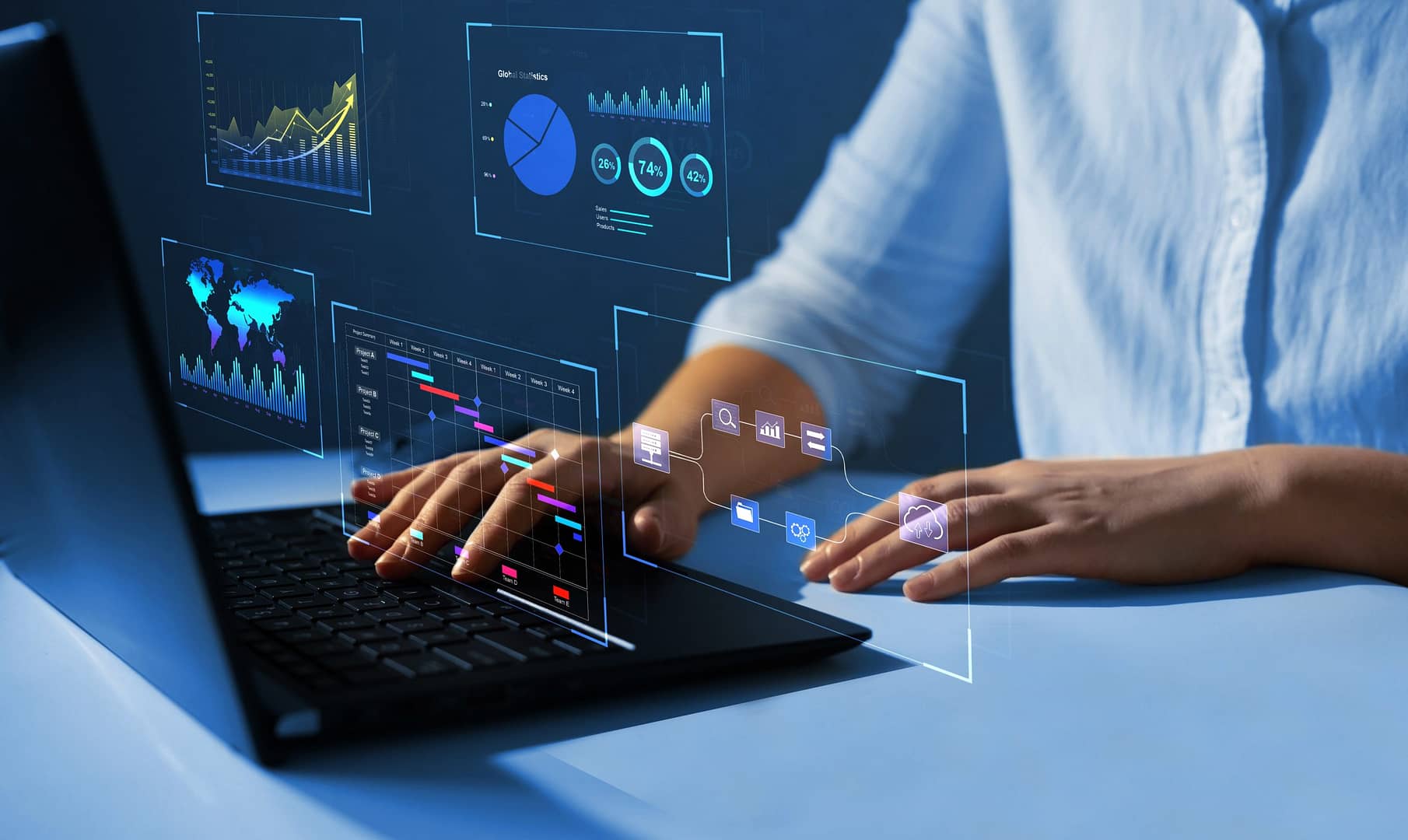 SQL, Python, and Tableau training with custom portfolio creation.
Demonstrate business intelligence mastery to potential employers by publishing and sharing your own custom portfolio.
Education and career advancement services offered.
Self-paced Learning
SQL, Python, and Tableau eBooks, blogs, and videos to teach you how to solve real-world problems using industry standard tools.
Instructor-led Training
Immersive live, hands-on training program(s) led by a business intelligence executive. Designed to help you learn end-to-end business intelligence skills.
Portfolio Development
Hands-on guidance for your professional Tableau portfolio with supporting SQL and Python programs to prove your expertise in data analytics.
Frequently asked questions.
What is business intelligence?

Business intelligence is the art of turning raw data into actionable insights using a combination of data management, data visualization, and storytelling.
Who is a great candidate for the business intelligence or data analytics industry?

Anyone with curiosity and strong analytical skills. Technical skills are not a prerequisite to make the choice to enter this field because Pursuit BI can teach you the right skills to thrive in this field.
What skills and tools will I learn?

This is the only training program that will teach you the end-to-end skills required to be a successful business intelligence analyst. Before you start creating visualizations, you will need to convert raw data into a more usable form. To do this, you will learn Structured Query Language (SQL) and Python. Once you have usable data, you will summarize it in visual dashboards and stories using Tableau.
Who designed the curriculum?

SQL, Python, and Tableau training courses are often designed by trainers, not subject matter experts who live and breathe business intelligence on a daily basis. Pursuit BI was developed by a senior business intelligence executive who has built high-performing teams and changed the lives of several aspiring analysts. Pursuit BI has helped many people break into the field leading to annual salaries between $100K – $150K per year.
Is business intelligence a good career to enter?

It's the best career for the following reasons: Every company needs it, no two days are the same, most analysts specialize in data management OR data visualization making our training program more valuable since you will learn both sides, and you will earn well over $100K per year if you dedicate yourself to it.
How can I prove to companies that I understand this material?

The best part of our training program is that instead of leaving you with a meaningless certificate, you will walk out with a public portfolio of Tableau dashboards and supporting SQL and Python files. This portfolio can be added to your resume, website, or LinkedIn page proving your competence in this industry. This is much more valuable than a certificate because it demonstrates your real capabilities and unique style that makes your special.
$120K
---
Avg Sr. Business Intelligence Analyst
(per Glassdoor)
23K
---
Remote Job Openings w/ SQL in Description
(per Indeed)
90%
---
Percent of World's Data Generated in Last 2 Years
(per Forbes)
Drop us a message below to learn more about these services.